2s-3s Early Enrichment Program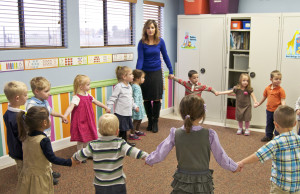 Your two or three year old will enter into a preschool environment filled with safety, comfort, familiarity, excitement, laughter and creativity as learning is introduced! We focus on making education fun and exciting.
Our primary emphasis is on social emotional development and problem solving. Colors, shapes, beginning literacy, math and science concepts, imaginative play, creative art projects, indoor and outdoor exercise, games, music and field trips are all a part of our classroom. We look forward to having your child join our class.